Pediatric Eye Exams
At Exquisite Eye Care, serving Houston, TX, we know that the importance of taking care of your vision and eyes cannot be overstated. It is vital to begin this care at a young age. Children can get their eyes examined at as early as 6 months of age to make sure that their eyes are developing normally, and capture any problems as soon as they arise. Regular eye exams make sure that any issues your kids may have get remedied in a timely manner. Poor eyesight can be very difficult for children to manage. Our optometrist offers pediatric eye care to ensure that your child's eyes grow and develop correctly.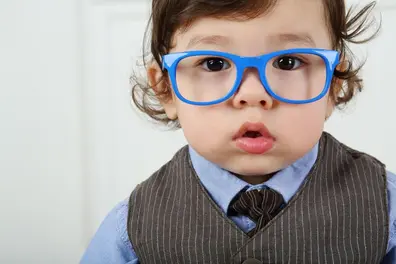 Signs of Poor Sight in Children
While it may be difficult to catch eye problems early in children, our trained optometrist can give you some things to look out for in order to determine if your kid has vision problems. A few signs of less than perfect eyesight in a child include:
Difficulty seeing writings on the board from the back of the classroom.
Frequent, unexplained headaches
Squinting to see people or objects at a distance away
Extreme light sensitivity
Rubbing the eyes constantly
Poor visual tracking and focusing
Sitting too close to the TV
Having trouble reading
Chronic redness of the eyes and tearing
These signs may not be prominently noticeable, and children themselves may not even know that they are having trouble with their eyesight, so they may not mention it to a parent or teacher for months. Early treatment ensures that the problem is corrected and more issues with their vision in the future are prevented.
Performing a Pediatric Eye Exam
Our pediatric eye doctors have equipment and techniques that help them evaluate children at any age. Kids will be tested for depth perception, visual acuity, ocular alignment, refractive errors, and ocular health in general. Depending on the results from the exam, our optometrist will advise on the way forward and any necessary treatments. Our experts can help with eye injuries and eye diseases in children.
While most children under 10 will be fitted for eyeglasses if they have eyesight problems, older children can be allowed to use contact lenses if they can follow the instructions of use. Some special cases will require corrective eye surgery, in which case we will discuss the reasons for this decision, the risks, benefits, and possible side effects.
Book an Appointment Today
Staying on top of your child's eye and vision care is vital to their health. At Exquisite Eye Care Houston, TX, our optometrists can help. We want to make sure your child's eyes and vision are at their best. To learn more about our services or to schedule an appointment, call us today.